The visit of Ukrainian President to the construction site of the ISF-2
On the day of the 30th anniversary of the Chernobyl disaster, the President of Ukraine, within the framework of the visit to the industrial site of the Chernobyl nuclear power plant, visited the construction object "ISF-2."
Petro Olexievich acquainted with the course of works on the construction site "Interim storage facility - 2".
His visit took place with the participation of the SSE ChNPP general director Igor Gramotkin, President of Belarus Lukashenko Alexander, president and CEO of Holtec International Chris Singh and chief engineer of the project Andrey Savin.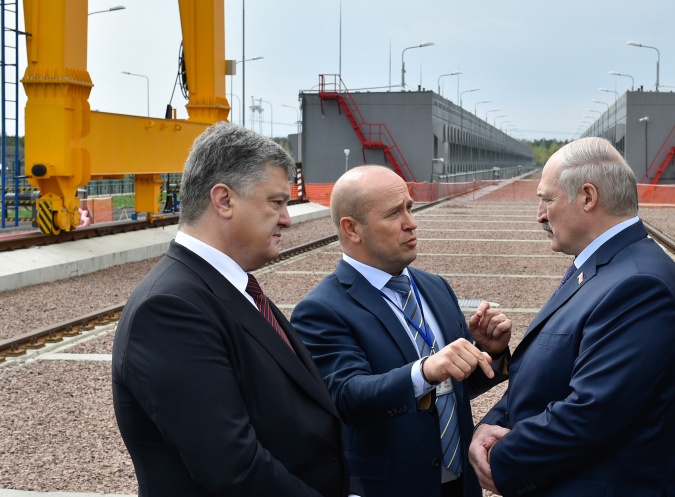 ISF-2 is designed for the reception, storage and organization of the storage of spent fuel assemblies (SFA) and spent additional absorbers (SAA), stored at the Chernobyl NPP.
Source: http://chnpp.gov.ua/en/home/100-news/3714-26-aprelya-ploshchadku-chernobylskoj-aes-posetil-prezident-ukrainy-petr-poroshenko